Whether you are a returning guest or visiting us for the first time, we welcome you and look forward to meeting and exceeding your expectations. As a team, we strive to make your stay with us a memorable experience by providing high quality service accompanied by our signature hospitality.  We offer many Concierge Services to help ensure your stay is most memorable, including Sprinter Van Rental with Driver, Charter Boat Fishing or Excursions, Pantry Stocking, Personal Chef, On-site Spa Services, and more.
Groups have exclusive use of the property during their rental, as each reservation includes access to all 6 guest structures and several supporting buildings.  There is a shared villa for dining and entertainment and up to 4 private guest villas for lodging which are situated around a courtyard with fountain and cascading bougainvillea over a beautifully lighted arbor.  Additionally, the outdoor pool and pavilion offer a relaxing and fun outdoor entertainment area.  Scroll down to see more detail and photos of the various property spaces. 

"Much is expected at a five-star villa and EVERYTHING went way beyond that. No detail is overlooked. We especially enjoyed the outdoor kitchen with all the amenities. The staff could not have been more helpful. The dock could not have been better for mooring a boat and the dock house was very convenient for storing equipment and cleaning fish and lobster. You can NOT go wrong with this Villa!"

"I have stayed at Tatutina twice now; May 2018 and February 2019. The property is absolutely stunning! The sunrises are almost indescribable, colors you could only imagine. And the fishing is fantastic, catching mahi mahi, grouper, red snapper and wahoo. Truly a once (in my case twice) in a lifetime experience."

"When we first arrived at the property we knew we landed in Paradise. The grounds on the property were amazing and the different buildings, which we called our houses, were exactly what we thought they would be. The pool area was huge and great for all. The outdoor kitchen was perfect for evening meals. The dock for our boat was great. I just can't say enough about the property!"

"We visited the property and were pleased. The location and home were as advertised, really nice property, well outfitted, very nice dock and great location. Staff was very nice and helpful."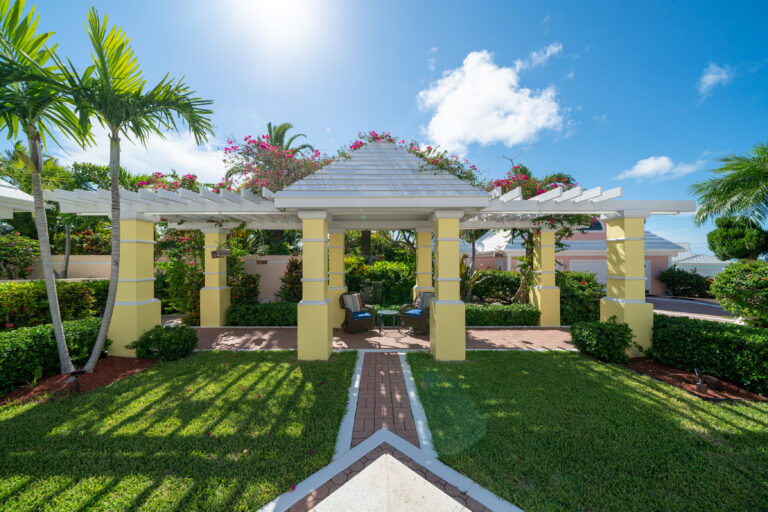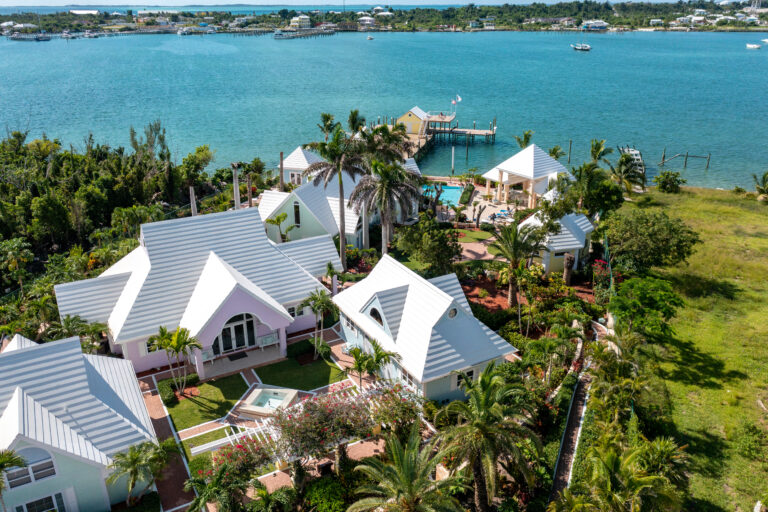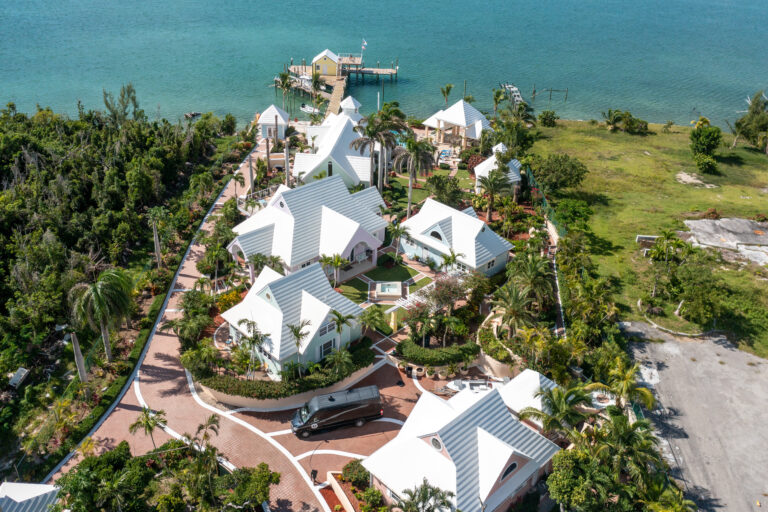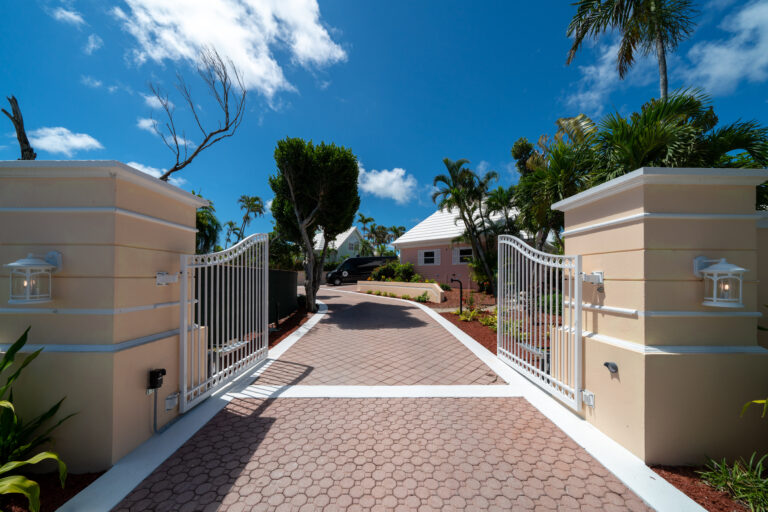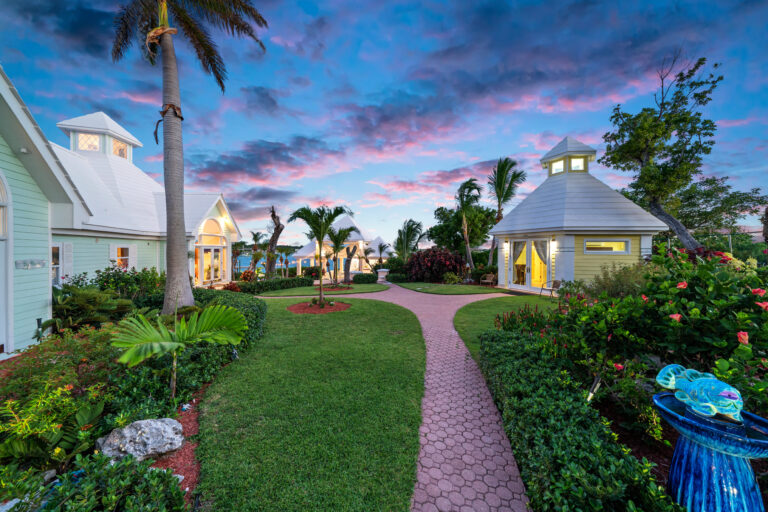 Views of this exclusive and private estate showcase its unique design and Caribbean architecture. Villa Tatutina sits among lush native and imported foliage.  Admire the tall Royal Palms, mahogany trees, and Elephant's Foot Palms; Crotons and Birds of Paradise explode with color.
Be sure to look up so you don't miss the orchids clinging to the crooks of the trees.  If you're lucky, you'll experience the racket of the flocks of Abaco Parrots when they have a mind to pass by.  Our beautiful gardens hug the harbour where sea turtles lounge and dolphins cruise by.